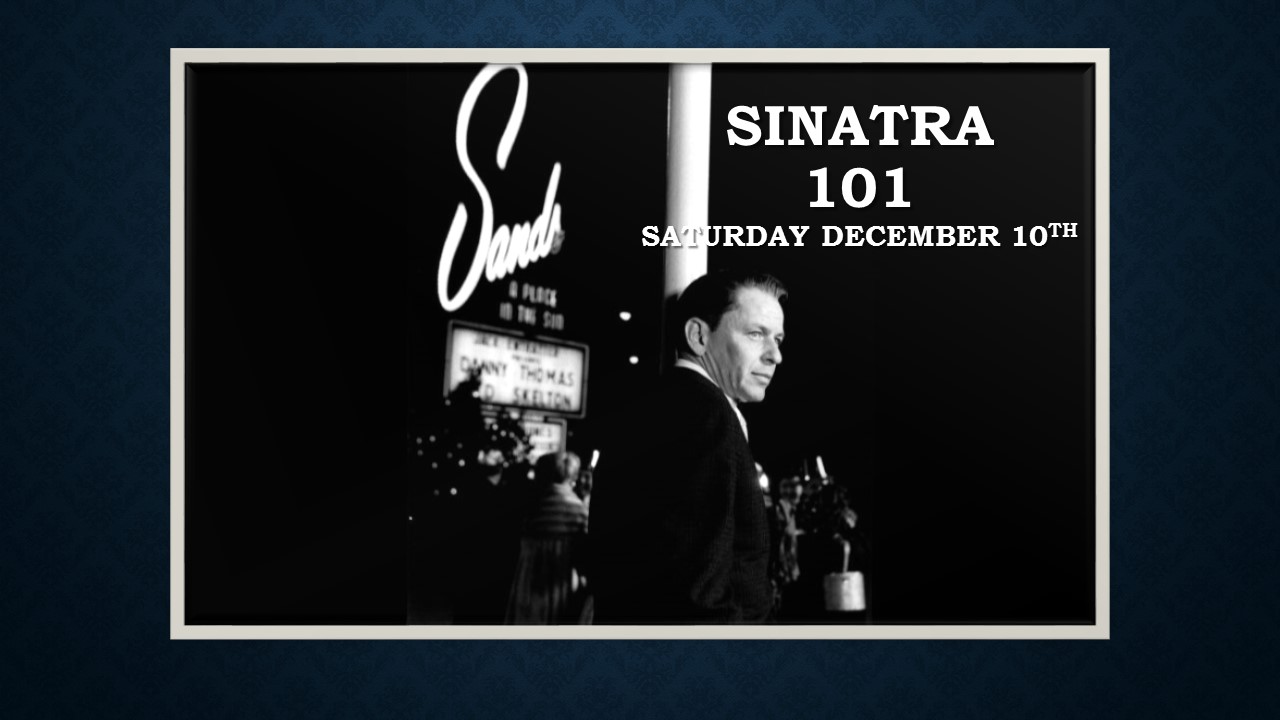 In celebration of Frank Sinatra's 101st birthday we are having a night of great food and entertainment.
We will present a five course beer paired dinner featuring some of Frank's favorite dishes.
Here's the menu:
Appetizer Course-Risotto with Artichokes topped with a lemon zest
sea salt.
Paired with War Bride- English Brown Ale
Salad Course- A salad of mixed greens, mint and basil. Topped
with a red wine vinaigrette.
Paired with Cherry Gluten for Punishment- German
style Wheat Ale with Montmorency Cherries

Soup Course- Pasta Fazool: Soup with pasta, celery, onions,
lentils, pancetta and cannellini beans. Topped with
Parmesan cheese
Paired with Yeah, It's Natural -American Blonde Ale
Entrée Course- Veal Milanese: Breaded and seasoned veal cutlet
with spaghetti topped with Sinatra's mother's
tomato sauce.
Paired with Workingman's- Helles Alt
Dessert Course-Lemon Ricotta Cheese Cake with lemon and
strawberry sauce. Topped with candied
strawberries.
Paired with Fleming's Field -Malt cider
After dinner we will have entertainment provided by singer Matt Walch. Matt is renowned for his flawless renditions of Sinatra standards as well as Dean Martin, Elvis Presly and Bobby Darin.
You can get a sample of Matt's ability by going to his wesite at
http://www.singermattwalch.com/
We will have space for dancing.
This is a close, ticketed event. Tickets are $75 per person and we do have private booths for two for $200. Tickets are on sale now at the brewery or by phone at 231-301-8226.
There is no dress code but we encourage you to dress for the occasion.
It's going to be a great night and we hope to see you here.